Somerset County Pennsylvania's Premier Musical Performance Service.  

With Over 25 Years Of Experience, Providing Professional And Affordable "Live" Music For Southwestern PA & Beyond!

LMPS Specializes In; Wedding Vocalization, Acoustic Music, Disc Jockey Services and More!!  Many Music Genres Including The Classics, Country, Folk, Pop, Rock & Roll, and Non-Secular are Available and Part Of The Repertoire Of This Performance Service... 

For Additional Information & Services Offered

Please Browse On!

To view the next page,

 Click on this guitar!

This page was last updated on: February 5, 2018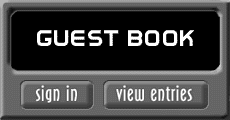 This Site, My Music, and All That I do, is Dedicated to the Memory of My Loving Father Who Passed Away on February 6, 2000

LARGENT'S MUSICAL PERFORMANCE SERVICE


LARGENT'S MUSICAL PERFORMANCE SERVICE